Do you own a Maltese? So you definitely know how important Maltese haircuts are. These dogs grow a huge amount of fur and feel uncomfortable when it is too long.
Apart from causing discomfort to your pet, a long fur coat can become a hassle for the owner. The dog itself is quite small and keeping the long fur groomed is a difficult task. That's why you should get a haircut. These dogs look like soft and cute toys and the right haircuts enhance the image even more.
No matter what you try to do, you will never get the charm out of the Maltese. So settle for the cute haircuts and find the one you and your dog like the most.
Cute Maltese haircuts
You can cut your pet's hair yourself or go to a professional hairdresser. Most Maltese dogs are not big fans of a haircut so you have to be ready for a fight.
Over time, smart pets learn to sit still and wait for the grooming process to finish. If you're just starting out, you may want to seek the advice of a professional.
To be ready for the Maltese haircut, you need to browse through several different options. We have selected 50 wonderful options that you can check and try on your pet.
1. Top knot
One thing is for sure, a Maltese puppy gives you plenty of opportunities to make your little dog look even cuter. If it has a short cut with longer fur on the ears and top of the head, you can use a section to style a top knot.
2. Long cut
Your puppy will look absolutely adorable if you groom him regularly. These animals don't really like to stay put when their fur is trimmed, so you might want to consider leaving this problem in the hands of a professional.
3. Puppy clip
It's cuteness overload! Short fur will prevent unwanted tangles and fur knots. Make sure the hair is perfectly trimmed around the face, paws and armpit area. When bonds are formed in these certain places, your puppy will feel uncomfortable.
4. Show Cut
Show trims for Maltese puppies keep their hair beautifully trimmed for dog shows. However, if you choose to keep your dogs fur this long, you must know that it requires a lot of care and daily brushing.
5. Fluffy Cat
When your dog has curly fur, he needs to pay a lot of attention to knots. His hair will tangle more quickly, and an occasional medium trim is necessary. Use a special dog brush if you want to keep his coat looking great.
6. Spring cut
After the bath and grooming, your pup's fur will be so fluffy and smooth. If your dog has a white coat, it is recommended to use a special shampoo for this type of fur. This breed experiences a lot of skin allergies, so be sure to wash your little friend with the appropriate products.
7. Fuzzy Cut
Having a fluffy dog ​​with a fuzzy coat makes your little friend look even more adorable. It's not just their personality that we love, but their look as well, so make sure you groom it at home or take it to a professional hairdresser regularly.
8. One sided
Who said dogs can't have hairstyles? To make your dog look so fashionable, you need to keep his top and ears longer and style a one-sided bob hairstyle. Yes, you can do such a haircut for your dog, and he will look absolutely amazing.
9. Bow tie
If you are taking your Maltese to a dog show, the puppy must look its best. Visit the groomer if you want his fur to be smooth and fluffy. You can use bows, one for the longer top fur and the other for the neck.
10. Summer decoration
During the summer, Maltese dogs need a proper haircut. They experience heat just like us, so a short coat will help them withstand this hot season. But that shouldn't stop you from getting your dog a cool collar.
11.
12.
13.
14.
15.
16.
17. Maltese Shih Tzu haircut
Who doesn't love puppy dog ​​eyes? Make sure you can see your fur baby's beautiful eyes by clipping the fur around the face short and leaving the rest of his fur long.
18. Maltese poodle haircut (Maltipoo).
The hair on maltipoos is soft and fine so be careful when clipping. Again, you'll want to keep fur short around the eyes to prevent clumping, but leave medium length fur on the rest of the body.
19. White Maltese haircut
Your snow white baby will look adorable with the curls on his fur showing. Don't go too crazy around the feet and leave long hair. It's also okay to let the hair go a little longer around the eyes.
20. Female Maltese hairstyle
For many Maltese dogs, their owners like to gather fur on top of their heads into a small ponytail wrapped in a pretty ribbon. The fur on the rest of the body is also long, although the chest and belly hair may be shorter.
21. Coco Maltese
While a ponytail on the head is super cute accented with a rhinestone ribbon, another fun way to keep the fur look neat is to gather fur around the mouth into two ponytails clipped with rubber bands.
22. Teddy bear cut out for your Maltese
The teddy bear cut is one of the most popular Maltese haircuts because it makes any dog ​​look super cute. The fur is cut to a length of about half a centimeter and the hair on the face is shaped to achieve a round shape.
23. Long cut of girls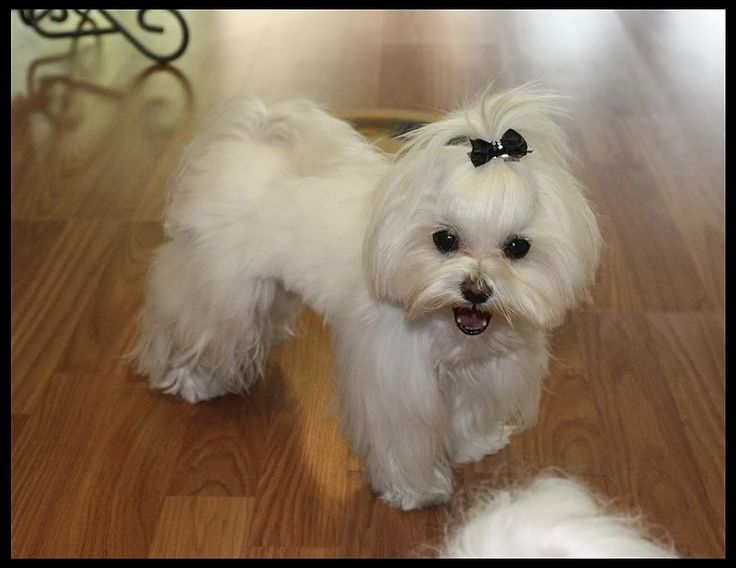 This hairstyle is similar to the teddy bear cut except that the fur should be at least one centimeter long. The hair on the face is styled round, but a few long strands can be left on top to create a ponytail.
24. Cuts in layers
You have to be a real dog grooming guru to create good looking layered cuts. Although it may take some time to do, the results are truly remarkable.
25. Show Maltese derivation
Maltese are frequent visitors to dog shows. God Maltese haircuts for the dog show Significantly different from what you would like to have at home. They are long and require strict daily care.
26. Lion's tail
The tail is one of the most important parts of the dog's body. So you have to take good care of it. A lion tale is often a part of Maltese hairstyles. It looks good and requires little maintenance.
27. Messy hairstyle
When you choose a cut that includes leaving some of your pet's hair long, prepare to take care of the little guy's fur. Brushing your pet's hair is a must to keep it groomed and healthy. A messy look is a no-no.
28. Maltese blunt bob
This is one of the most popular Maltese haircuts because it is easy to maintain. Most of the fur is cut short and the long hair is left on the ears and tail. You still need to brush it on a regular basis.
29. The short haircut for the Maltese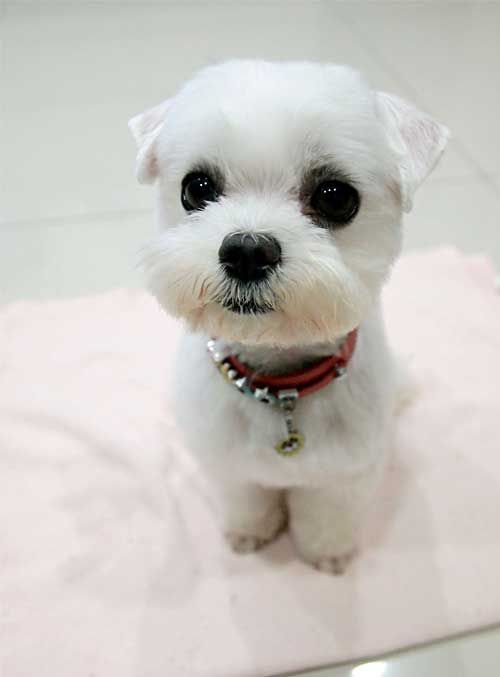 This is a perfect summer hairstyle for you Maltese pet. It also requires no maintenance. Keep all fur uniformly short throughout the body. Your pet will be the happiest dog on the block with a haircut like this.
30. Bows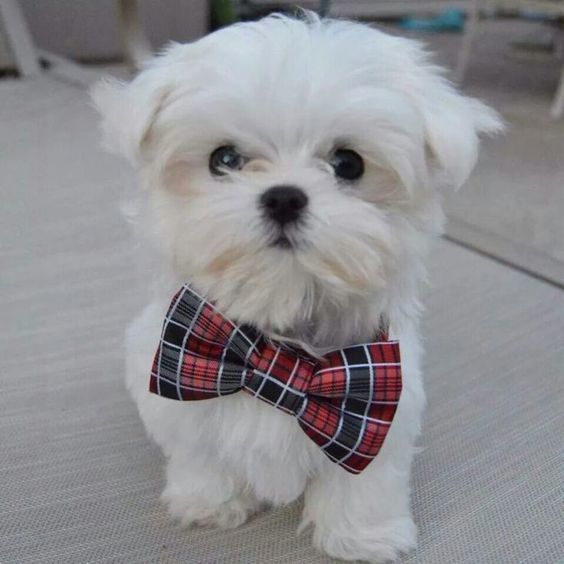 Bows are a wonderful way to keep your dog looking neat and cute without additional hair trimming. The bows around the neck are usually used for boys while the bows attached to the head are more popular with dog owners.
31. Curly toy
Maltese dogs Often have curly or wavy hair. This is especially noticeable when the fur is cut. Maltese look a lot more like a toy with the curly fur so why not take advantage of that?
32. Coco girls
Because Maltese are so toy-like, many owners like to experiment with their hairstyles. If you decide to leave the hair on your head long enough to create a ponytail, be sure to tie it every day. Otherwise, the hair will get into the pet's eyes and cause discomfort.
33. Well-kept ears
Maltese haircuts usually involve doing something with the hair on the pet's ears. The ears need a special approach because they are thin and easy to damage. Ask a professional ear designer.
34. The Bob
This simple hairstyle is similar to a bob. The hair on the body is cut very short, about half to a quarter of an inch, but the hair on the face if left long enough to create the appearance of the bob.
35. Plush toy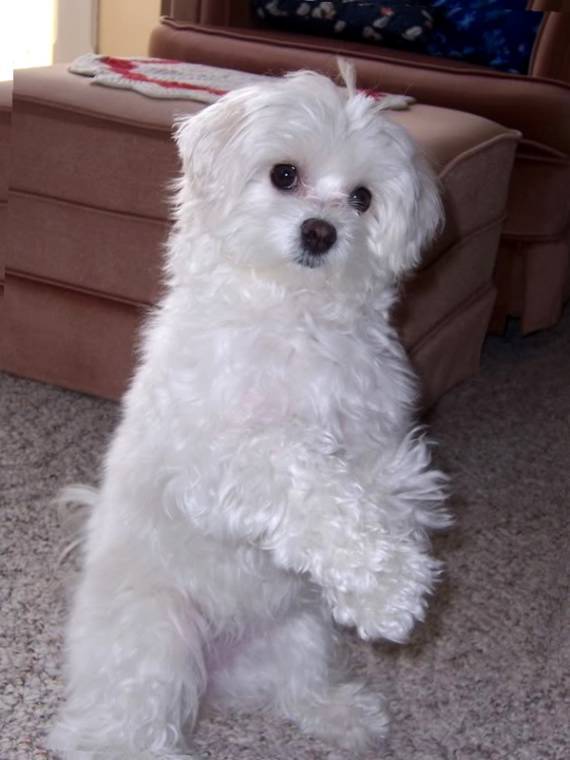 If you want your Maltese to look like a plush toy, you need to play with the length of the fur. The best soft results are achieved when the fur is about one inch long. You can extend it a bit longer and see what suits your pet best.
36. The poodle cut
God poodle or lion cut Looks good on a Maltese only if you leave the hair long enough. When there is no hair left on the body it can make the animal feel cold, while the long hair on the face and legs makes it feel warm.
37. Cuts for puppies
When your pet is just a Puppy, the best Maltese haircut for her would be short. If you think the hair has grown too much, give your pup a little trim without creating a full hairstyle.
38. A fun hairstyle for your cute Maltese
If you have managed to let your pet's hair grow very long and kept it well-groomed and beautiful, you will get a chance to make fun hairstyles. Start with a ponytail and then try the braids.
39. Accessories
Using accessories to make your pet look even cuter than it already is can be a wonderful way to pass the time. Buy clothes, pins, pins and clips and enjoy a styling session.
40. Furry face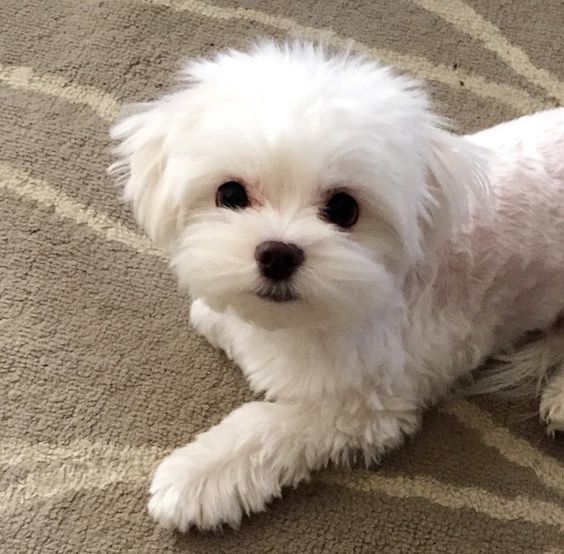 Maltese haircuts usually involve special facial care. Creating the haircut on the face is often the most difficult as the process makes the dog uncomfortable. That's why it makes sense to ask for advice from a professional hairdresser.
41. Fluffy face
This haircut will make your pet look fantastic, but may not be too comfortable to wear. When leaving the facial hair long, be sure to cut the strands above the eyes so that they do not interfere with the pet's vision.
42. Standard Maltese dog cut
It is a standard cut that will make both you and your dog comfortable. The fur is cut uniformly throughout the body without special twists on the face or tail.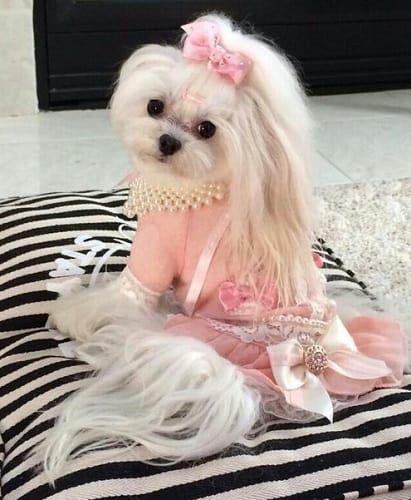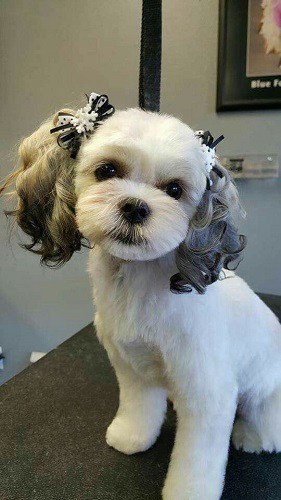 Maltese haircuts are very different. From the showroom options to the standard haircuts, your dog will look fantastic no matter what you choose. Try to focus more on your pet's comfort when you take them to the groomer.
Other Articles