Have you ever gone to the salon and told your stylist you wanted a nice, taupe brown, only to be disappointed? Maybe you said, "I don't want reds or coppers," and when you went home and looked in the mirror, that's all you saw.
Maybe you showed your stylist something similar to the picture on the left but walked out with the color on the right.
Both colors are beautiful, but if you're expecting a grayish, cool brown like the picture on the left, it's disappointing to look in the mirror and see the color in the picture on the right.
Why does my hair always turn red/copper?
Even with the most skilled stylist, it can still be quite difficult to achieve a grayish brown color and maintain it. Why? Because most people have red tones in their hair.
Very few people have natural ashy undertones, so it can be difficult to achieve an ashy color, especially if you lighten your hair as well. It's even harder to maintain an ash-brown color of your hair because as your color fades, your natural undertones will begin to show.
How can I tone my brown hair to ash?
If done right, you can achieve a beautiful grayish brown hair color at home. Of course I would always recommend visiting your local stylist for their expertise, but if that option isn't available to you, here's a step-by-step guide to coloring your hair:
Purchase semi-permanent ash hair color
You can purchase semi-permanent ash hair color at most beauty supply stores. I would recommend going to a store that is specifically a beauty supply store, instead of purchasing hair dye at a grocery store or other non-specific store.
One of my personal favorites is Shades EQ by Redken. You can purchase their products online or at certain beauty supply stores.
First, you want to look at the level of hair color, or the number written on the box or bottle. Use a color chart to try to match the level of your hair to the level of hair color you are buying. Then, look at the letters listed with the number.
You'll probably want to choose a color with the letters N (neutral), V (purple), or A (ash). All three of these options can eliminate red and copper tones. Color swatches can also be helpful when choosing, and you may be able to find a color chart online.
Note: Be careful when using ash toners on light hair. The hair may turn green. I recommend using a purple or neutral toner on lighter hair.
Clean your hair thoroughly
In order for the toner to fully absorb, your hair should be as clean as possible. Wash your hair with shampoo, and don't let it dry afterwards. This will prepare your hair for the semi-permanent hair color.
Apply the Demi-permanent toner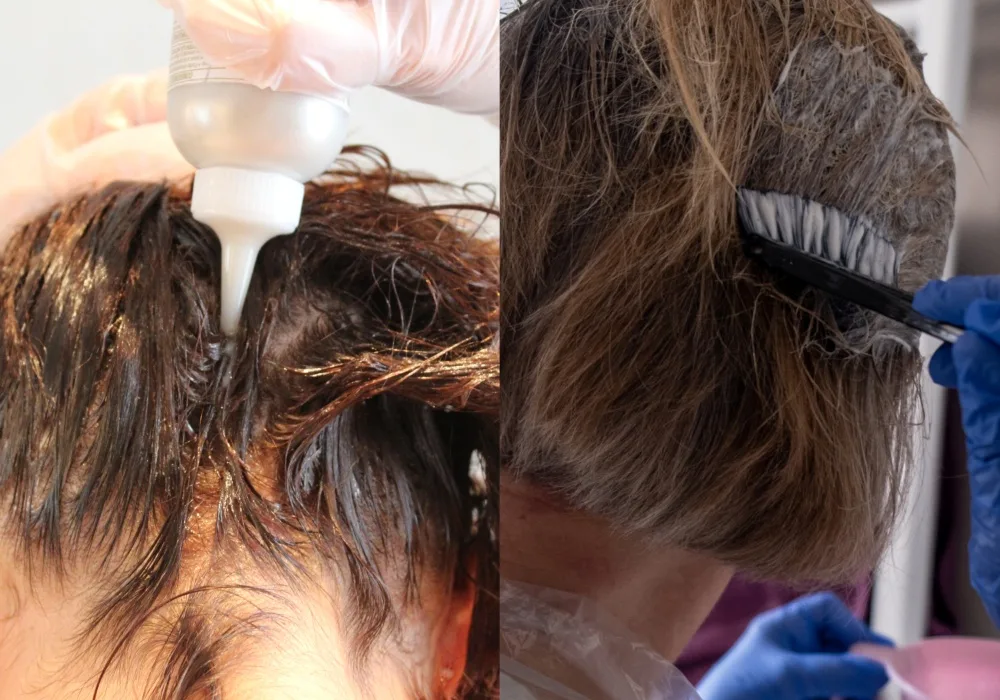 The process of applying your hair color will vary depending on the type of toner you purchased.
Toner Cream:
Make sure your hair is dry when you apply a cream toner. You can blow dry your hair or just let it dry naturally after shampooing. Be sure to mix it with the appropriate key, and use the recommended ratio between hair color and key.
Apply the dye to each section of your hair with a dye brush, and once you're done applying the dye, set a timer so you can leave it on for the recommended amount of time. Then, shampoo your hair with a mild, moisturizing shampoo, and condition it deeply.
Liquid Toner:
The Shades EQ demi-permanent hair colors are liquid, and a little easier to apply. This color can be applied to damp hair, so you won't have to wait too long after shampooing.
Mix the recommended amount of toner and developer in a spray bottle and apply it to damp hair, making sure to saturate all the hair.
Then, let it process for the recommended amount of time. Then, shampoo your hair with a mild, moisturizing shampoo, and condition it deeply.
How can I maintain my gray brown hair?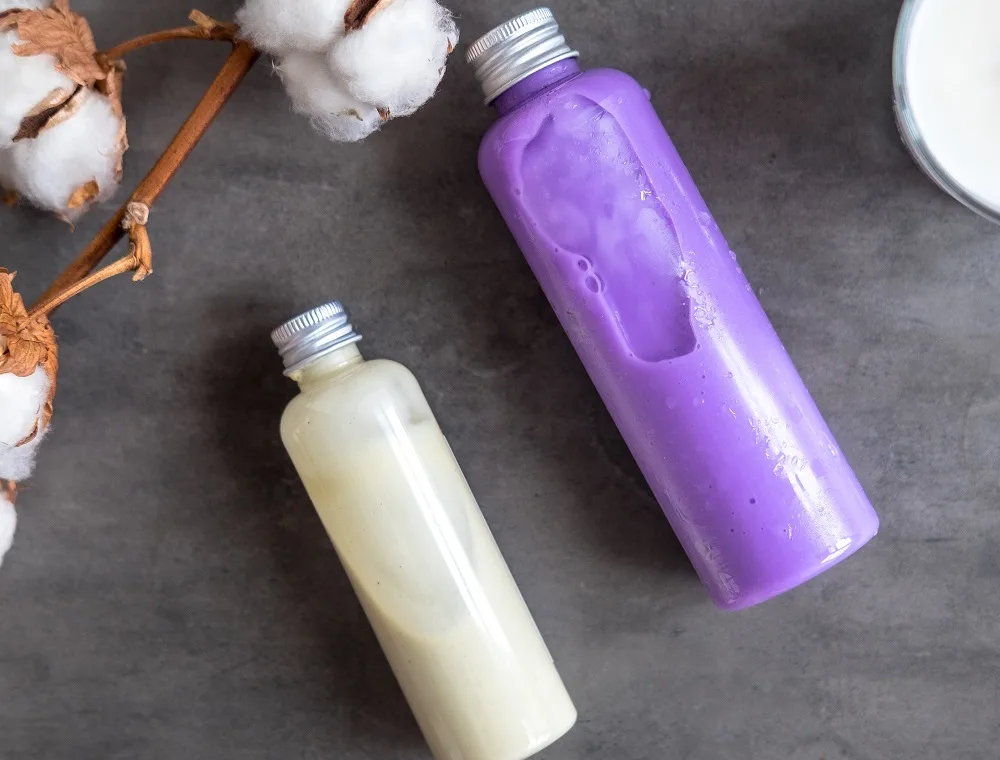 Once you've achieved your perfect ash brown hair, it's imperative to maintain it properly. Here are some tips for maintaining your beautiful ash color:
Use a purple shampoo to remove any brass tones in your hair.
Make sure your hair is moisturized by using a good conditioner. Regular moisturizing treatments will also benefit chemically processed hair.
Use cool water to wash your hair. Warmer water will make your color fade faster, so by using lukewarm water to shampoo your hair, and cool water to wash out your conditioner, you'll ensure your hair color lasts as long as possible.
In conclusion
Grayish brown hair can be difficult to achieve and maintain, but it's not impossible! By using the right toner and maintaining it with high quality products, you can enjoy your beautiful ash-brown hair.
Important things to know
Most people have red/copper undertones in their hair, so it can be difficult to completely eliminate all warm tones in brown hair.
Purchase a high-quality semi-permanent toner such as Redken's Shades EQ.
Be sure to use a toner that is neutral, purple, or ash to eliminate brassy or warm tones.
Maintain your color with purple shampoo and deep conditioning.
If at all possible, visit your hairstylist for their expertise.
Other Articles