I love ALL the recipes on Simple with Feel Good Food, but I'm highlighting some of my top favorites below. what's yours Let me know in the comments!
Simple with Feel Good Food almost two weeks away! It would be great to see what you cook from it. Tell me, do you have a favorite recipe at the moment? I want to know! Share your answer in the comments below.
Speaking of favorite recipes, many readers have asked me what my favorite recipe is! It's impossible to pick just one, so I'm taking today's post to spotlight a few.
Get Simple Feel Good Food!
US:
Canada:
#1: Creamy Cauliflower Enchiladas, p. 107
We had to try this recipe a few times to get it right, but it was worth every tweak. Now, this is one of my favorites in the book! The funny thing about this is that it uses a head of cauliflower in two ways. Half of it goes into the enchilada filling, and the other half is mixed into the creamy, zesty sauce.
Top these enchiladas with cheese if you like, but you can also skip it for an amazing vegan version. Whichever option you choose, expect to be back for seconds. These enchiladas are so good!
#2: Sesame Heirloom Tomato Salad, p. 49
Who else dreams about peak tomato season? When I bring home my first heirloom tomatoes from the farmers market, this is the salad I make. In it, toasted seeds, creamy avocado, nutty sesame oil, and lime play off a gorgeous layer of juicy tomatoes. It's crazy simple, but that's how a good tomato salad should be. It really lets the tomatoes shine.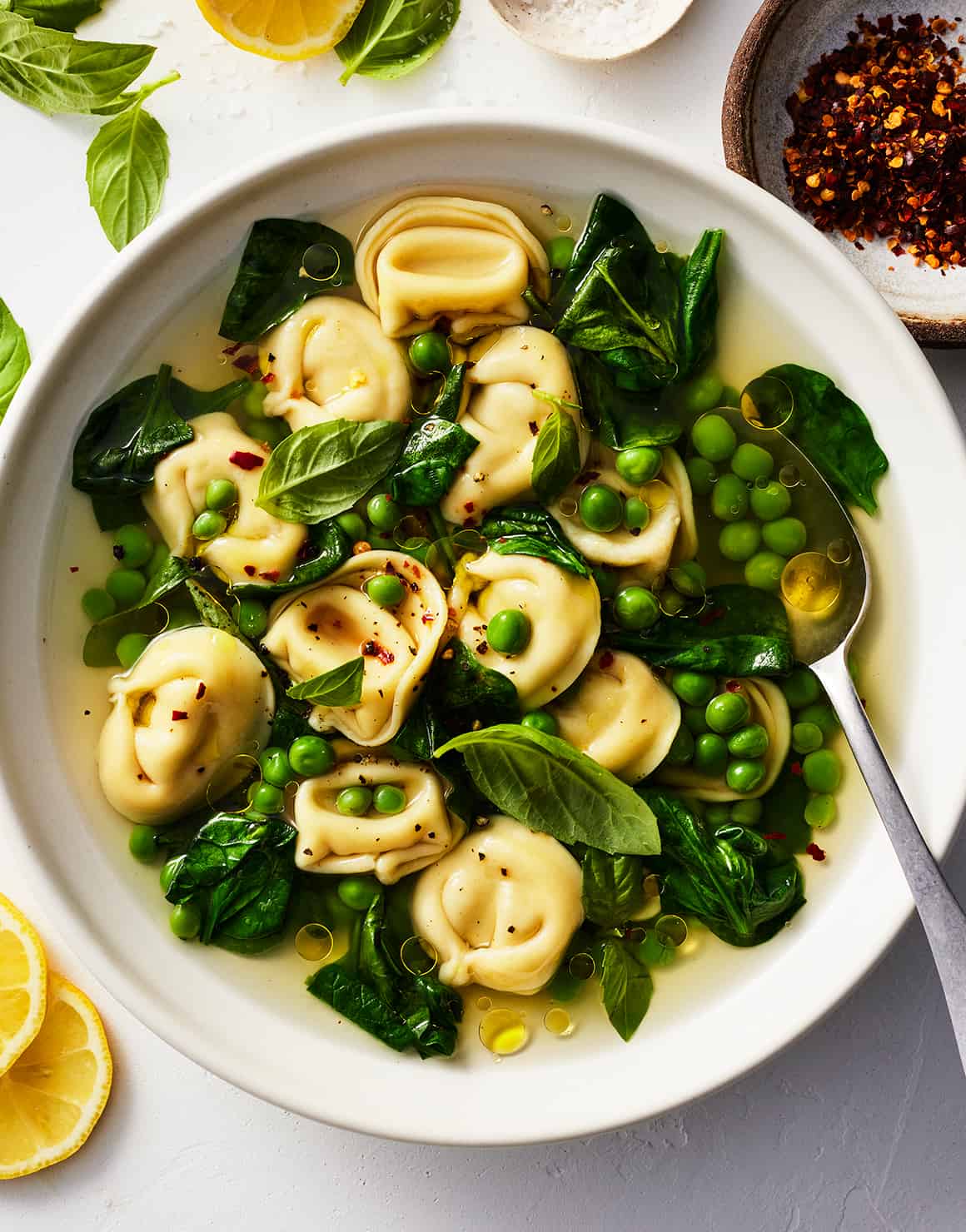 #3: Tortellini Soup with Lemon Peel Broth, p. 95
You use A LOT of lemons in cooking your way Simple Feel Good Food! Anytime a recipe calls for lemon juice but not zest, use a vegetable peeler to peel the lemon before you squeeze it. Keep those peels in your freezer, and in no time, you'll have enough to make the delicate lemon peel soup featured in this recipe. I know it's not exactly soup season, but I can eat this soup throughout the year.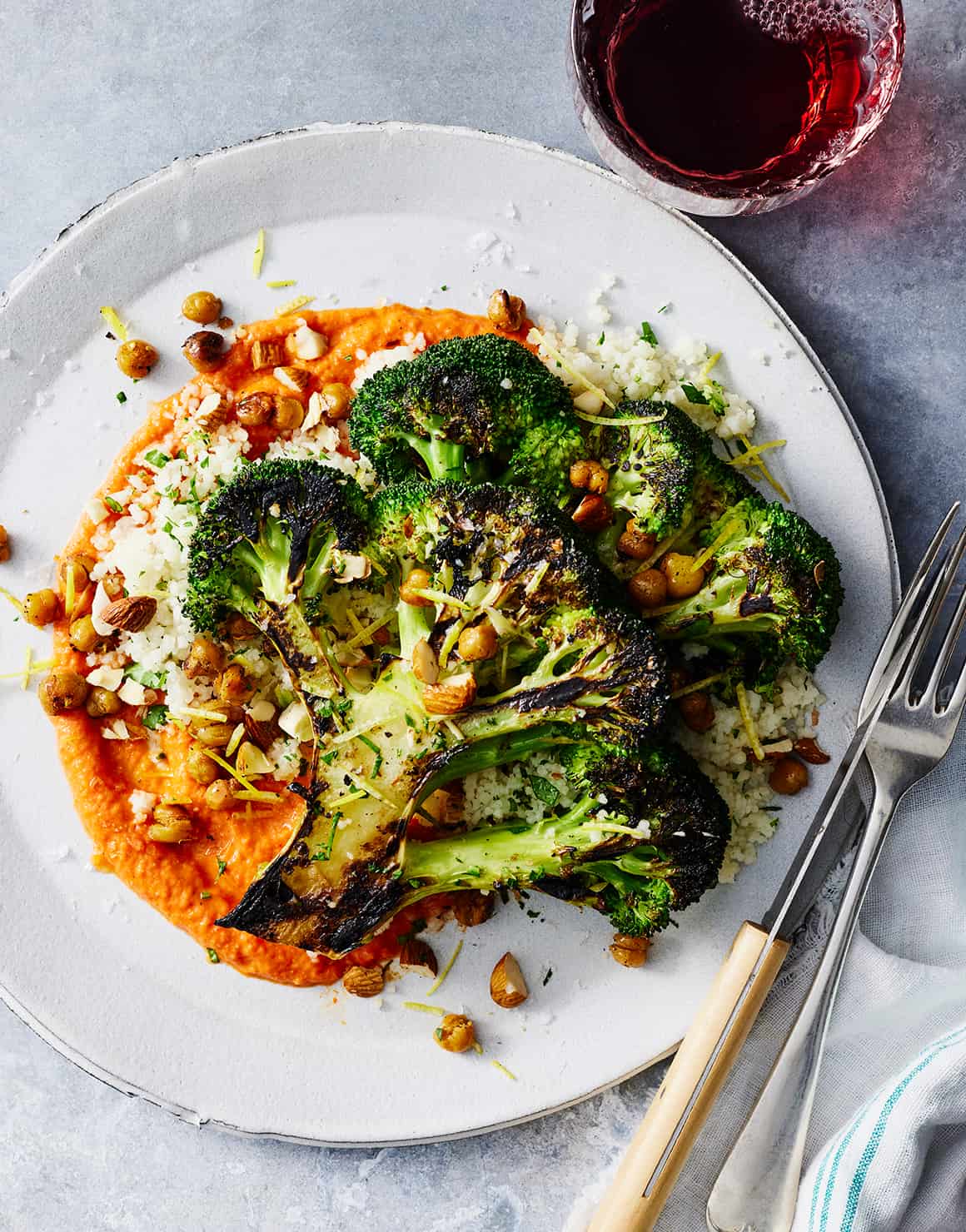 #4: Broccoli Steak with Chickpea Romesco, p. 105
Impress guests at a summer dinner party with these beautifully charred broccoli "steaks." I serve them with lemony couscous, roasted chickpeas, and a creamy chickpea romesco sauce to make them a complete meal.
#5: Tofu and Vegetable Green Curry, p. 149
This green curry is one of those make-ahead dinners Simple with Feel Good Food. But instead of preparing the whole curry in advance, you just make the zesty curry paste. Freeze it in ice cube trays, and you can whip up a quick green curry any night of the week.
#6: Lentil Skillet Lasagna, p. 222
It's just as comforting and comforting as classic lasagna, but it comes together on the stovetop in 30 minutes! I topped the saucy noodles with dollops of lemon ricotta and sprinkles of hazelnut breadcrumbs, which added depth of flavor and an exciting textural contrast to the dish. If you're vegan, replace the lemon ricotta with vegan ricotta on page 161.
This recipe appears on day 3 of our Lentil 3-in-1 meal plan. Don't know what a 3-in-1 is? Look this post to learn more!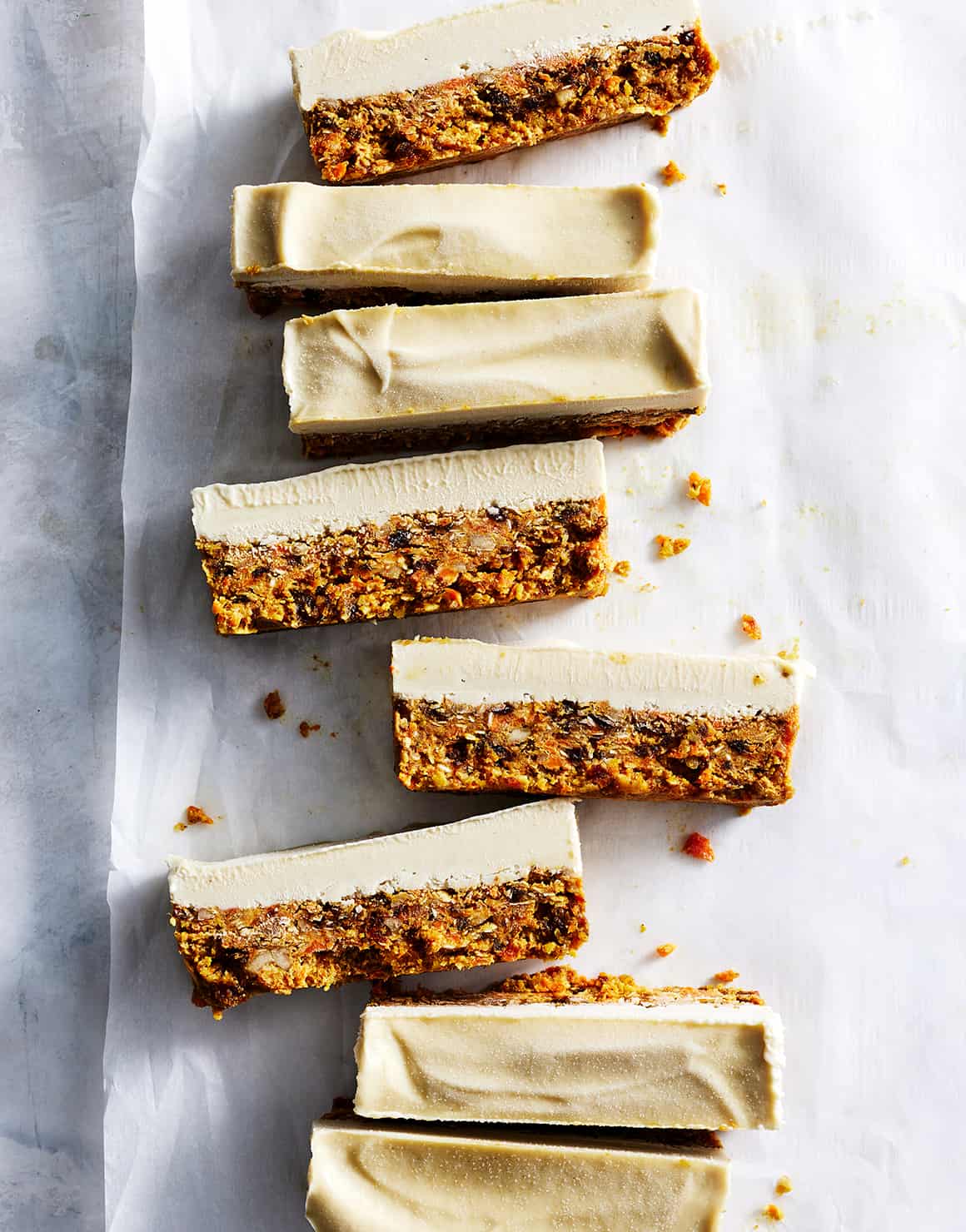 #7: Freezer Carrot Cake Bars, p. 247
These bars made a splash on social media, and many of you patiently waited to make them until the book came out. Now that it's here, I hope you love them!
Out of all the delicious treats in this book, they are definitely the ones I crave the most. They have a nutty, warmly spiced carrot base and a rich cashew "frosting" layer on top. They remind me of my mom's fame carrot cake, but they're made with whole-food, plant-based ingredients. The perfect everyday treat!
Get Simple Feel Good Food!
US:
Canada:
Don't forget to share your favorite recipe in the comments! Happy cooking, friends.
Other Articles