Argan oil or coconut oil – Which one is better for hair? Despite today's deluge of information, an old debate stirs up different opinions every time it comes up. So if you're here because you don't know which one to use, you're not alone.
We'll comprehensively discuss the benefits of argan oil and coconut hair, so by the time you're done you'll have determined which one is right for your hair goals.
Argan oil vs. coconut oil – benefits compared
Both argan oil and coconut oil have their own unique benefits for hair. Argan oil is better for hair growth and shine, while coconut oil is ideal for repairing damaged hair and deeply moisturizing. Use them according to your hair goals for best results.
| Topic | Argan oil | Coconut oil |
| --- | --- | --- |
| hair growth | Rich in vitamin E, increases collagen, prevents breakage | Low in vitamin E, less effective for hair growth |
| Repairing damaged hair | Good for maintaining moisture, prevents frizz | Excellent for deep hydration and damage repair |
| shiny hair | Adds a brilliant shine, seals the hair cuticle | Can make hair greasy, less shine |
| Antibacterial and anti-inflammatory | Prevents dandruff, relieves an itchy scalp | It also prevents dandruff and relieves an itchy scalp |
| The best use | Normal hair treatment for growth and shine | Occasional scalp treatment for dry hair and damage repair |
What is argan oil?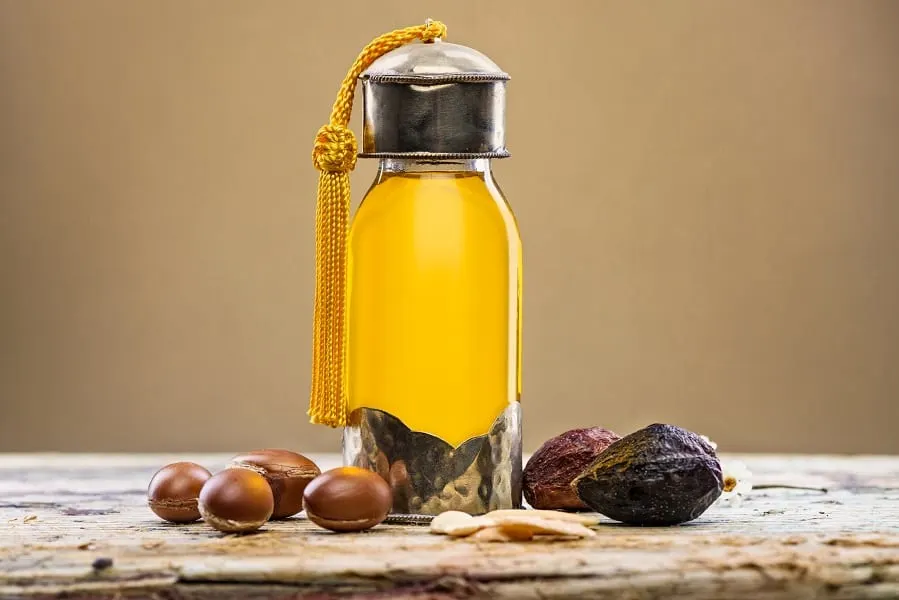 known as liquid gold, Argan oil is a type of oil extracted from the seeds of Argenia Spinoza, a tree native to Morocco. The tree is the economic staple of Morocco's indigenous Berber community and is harvested by hand, so the oil is quite expensive.
Argan oil contains 80% unsaturated fatty acids such as stearic, oleic, palmitic and linoleic acids. The oil also has a rich amount of vitamin E and minerals such as sterols, carotenes and phenols.
Each of the things mentioned benefits your hair in unique ways as briefly highlighted below:
Vitamin E is a natural antioxidant
Phenols, also known as phenolic compounds, are famous for their antioxidant, antiaging, antimicrobial and anti-inflammatory properties.
Sterols also boast anti-inflammatory properties
What is coconut oil?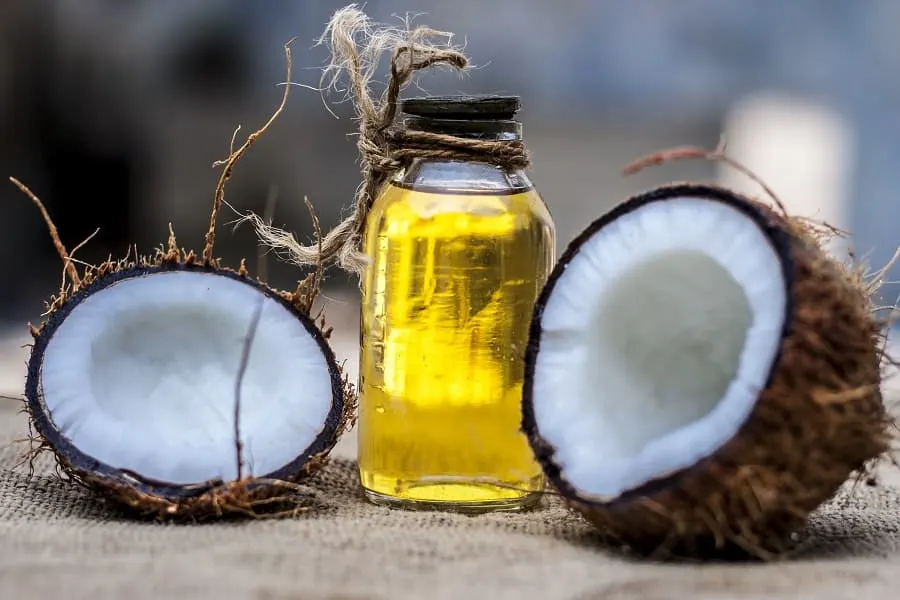 Coconut oil, just as the name suggests, is an oil derived from coconut meat. It has many benefits and is so versatile; It is known as the ultimate multitasking oil. It is rich in medium-chain fatty acids and is particularly famous for a type of medium-chain fatty acid known as lauric acid.
Coconut oil for hair contains:
Lauric acid 49%.
Myristic acid 20%.
8% palmitic acid
Caprylic acid 7%.
3% stearic acid
Argan oil vs coconut oil: benefits for hair
Now that you know what these two oils contain, here's how each of them benefits your skin;
hair growth
Vitamin E is an essential nutrient for hair growth. It is a powerful antioxidant known to reduce oxidative stress, prevent breakage and increase collagen production to develop thicker, healthier hair strands.
What does it have to do with argan oil vs. coconut oil for hair?
Well, if you're looking to add volume to your hair, argan oil is your best bet. As mentioned earlier, it contains quite a rich amount of vitamin E. More specifically, argan oil for hair contains about 120 to 230 mg of vitamin E per 100 grams.
Coconut oil, on the other hand, has only 0.20 mg per 100 grams. This makes argan the better option for those looking to treat hair loss and grow healthier hair.
Damaged hair repair and moisture
When it comes to moisture and Repairing damaged hair, both oils are great, but coconut does a better job. It contains medium fatty acids with a tiny molecular profile.
It will easily penetrate your hair strands, deeply moisturize them, while providing the nutrients required to accelerate the repair of damaged follicles. The lauric acid present in coconut oil also restores and preserves Proteins are essential for hair.
Note however, this does not mean that argan oil does not help hair retain moisture. It contains vitamin E, which, as an antioxidant, helps prevent dryness, regenerates, and Prevents frizzy hair.
shiny hair
If your hair is long and healthy and you're just looking increase its brightness, argan oil is the right choice. It is rich in vitamin E, promotes hair growth and creates an oily layer on your hair.
This layer restores the natural shine of your hair, and at the same time seals the cat's nails, Preventing split ends and curly hair. The reason argan oil shines here (no pun intended) is because while coconut oil does your thing Greasy hairThe latter makes it shiny.
Antibacterial, anti-inflammatory properties
When it comes to antibacterial and anti-inflammatory properties, both argan and coconut oil shine, both rich in nutrients that prevent dandruff and relieve an itchy scalp.
Which one is better for your hair?
Both argan and coconut oil for hair have their benefits in different areas. Argan is the way to go if you're looking for hair growth, while coconut is ideal if you struggle with dry hair. In light of this, we would say that a little bit of each helps you achieve healthy and beautiful hair.
However, given the rich composition of argan hair oil, we recommend using coconut hair oil as an occasional scalp treatment and argan oil as a regular hair care product.
related topics
Other Articles