Join the Love & Lemons Cooking Club Challenge this month! It's easy to enter, and one lucky winner will receive a prize. Find all the details below.
Our Cooking Club is a fun way to celebrate the Love & Lemons community of readers. The concept is very simple–every month, I choose a recipe. You can do it, and you email me a picture. At the end of the month, I randomly select a winner to receive a prize.
I love the sense of community that comes from so many people cooking a recipe every month. We're starting our March challenge today with our shakshuka recipe (ps there is a vegan option listed below), and I hope you can join the fun. Here's how it works:
Join the Love & Lemons Cooking Club
Each month, I choose a seasonal recipe. Sign up for our email list so you know as soon as I share each month's recipe.
Make that recipe during the month.
Send a picture of it to LoveAndLemonsCookingClub@gmail.com at the end of the month. This time, the deadline is March 31!
For a bonus entry, leave a comment (include your first and last name) in the challenge recipe blog post after you submit your photo.
For another bonus entry, post your photo on Instagram, tagging @loveandlemons and #loveandlemonscookingclub.
The Prize: A $200 Whole Foods Gift Card!
At the end of the month, I'll randomly pick a winner and post all the photos. This time, we are giving away a $200 Whole Foods Gift Card.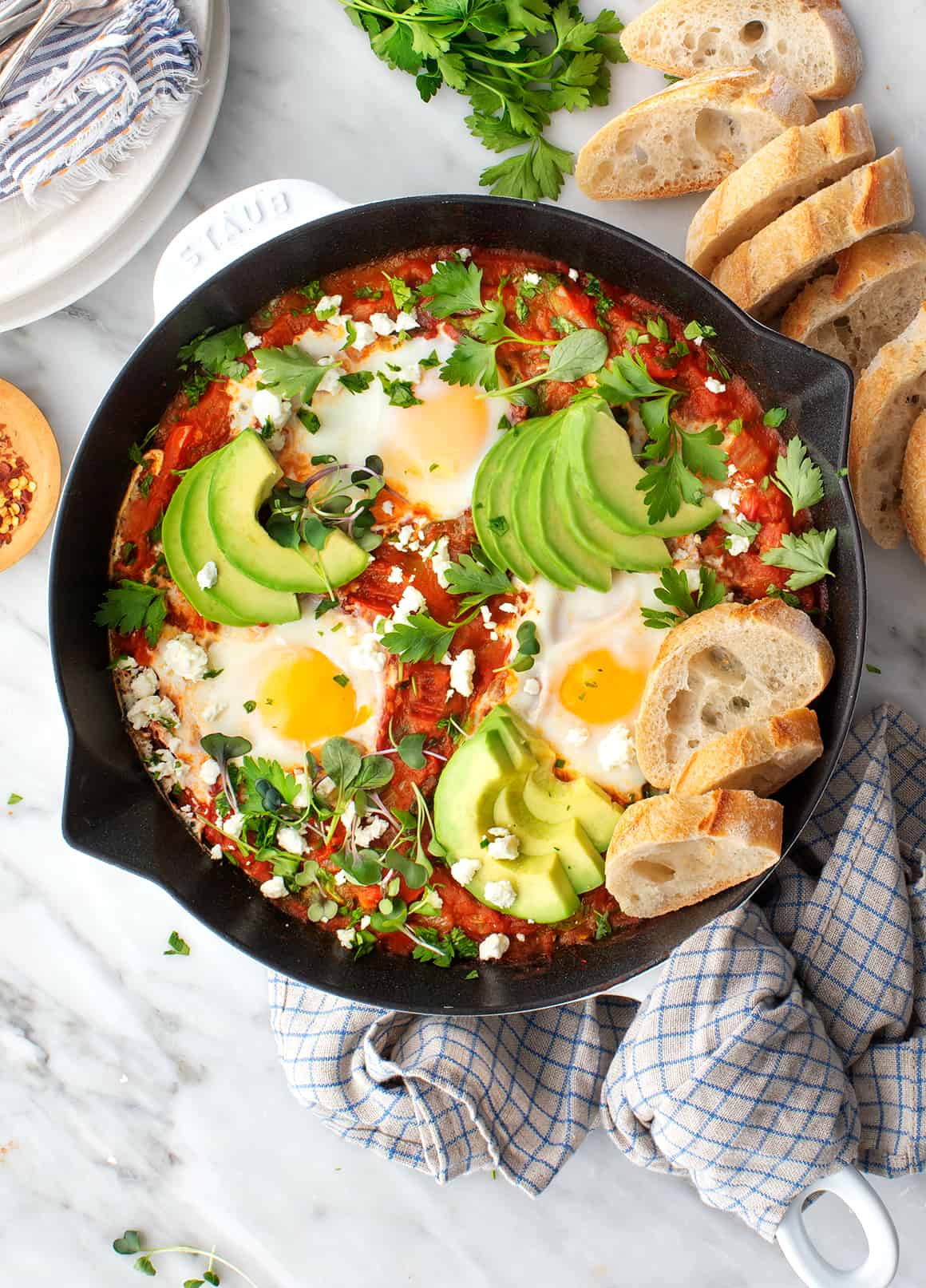 We can all use more one-pan recipes in our lives, so this month, I'm introducing you to one of my favorites: this shakshuka! Although shakshuka is traditionally eaten for breakfast in North Africa and the Middle East, it can also easily pass for dinner. If you've never tried it, it consists of eggs cooked in a flavorful red pepper and tomato sauce. I season mine with harissa for a kick of heat (opt for mild harissa if you don't like spice), and I mix in a handful of spinach for nice chunks of green. Top it all with feta and avocado, and eat it pita o crusty bread!
To make this recipe vegan: skip the eggs, and boil the chickpeas in the sauce instead, adding them to the pan along with the tomatoes. Serve with a drizzle of tahini sauce substitute for feta.
Enjoy!
Enter the March Challenge
Want to enter? Here's what you need to do:
I'll pick a winner at random and share all your photos in early April.
Last month's recipe
Last month's recipe was my classic tomato soup. It checks all my February boxes: it's easy to make, it's creamy and comforting, AND the ingredient list is mostly pantry items (no special trip to the grocery store required!). So many of you commented that you loved that it was pantry-friendly too. IM happy!
I'm also glad that you seem to love a grilled cheese sandwich including yours tomato soup I do a lot. 🙂 Lots of grilled cheese in these photos: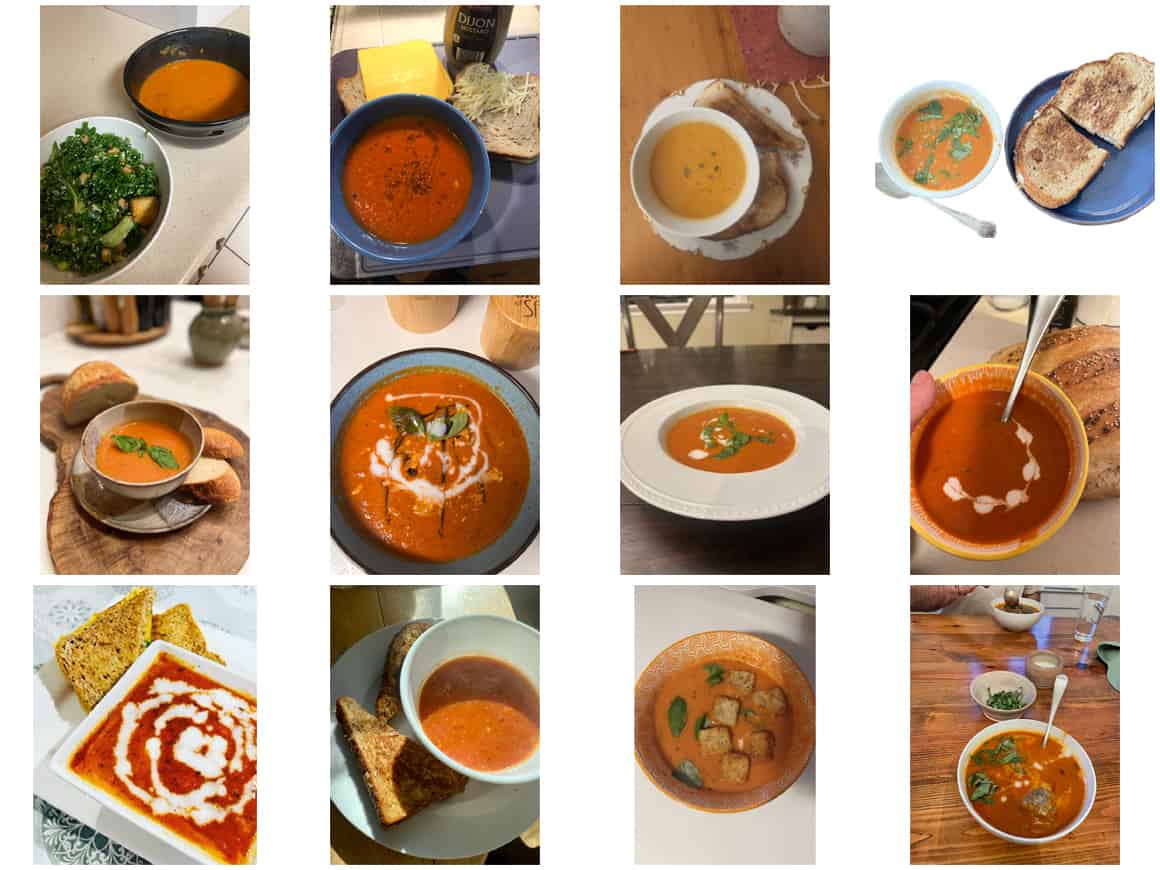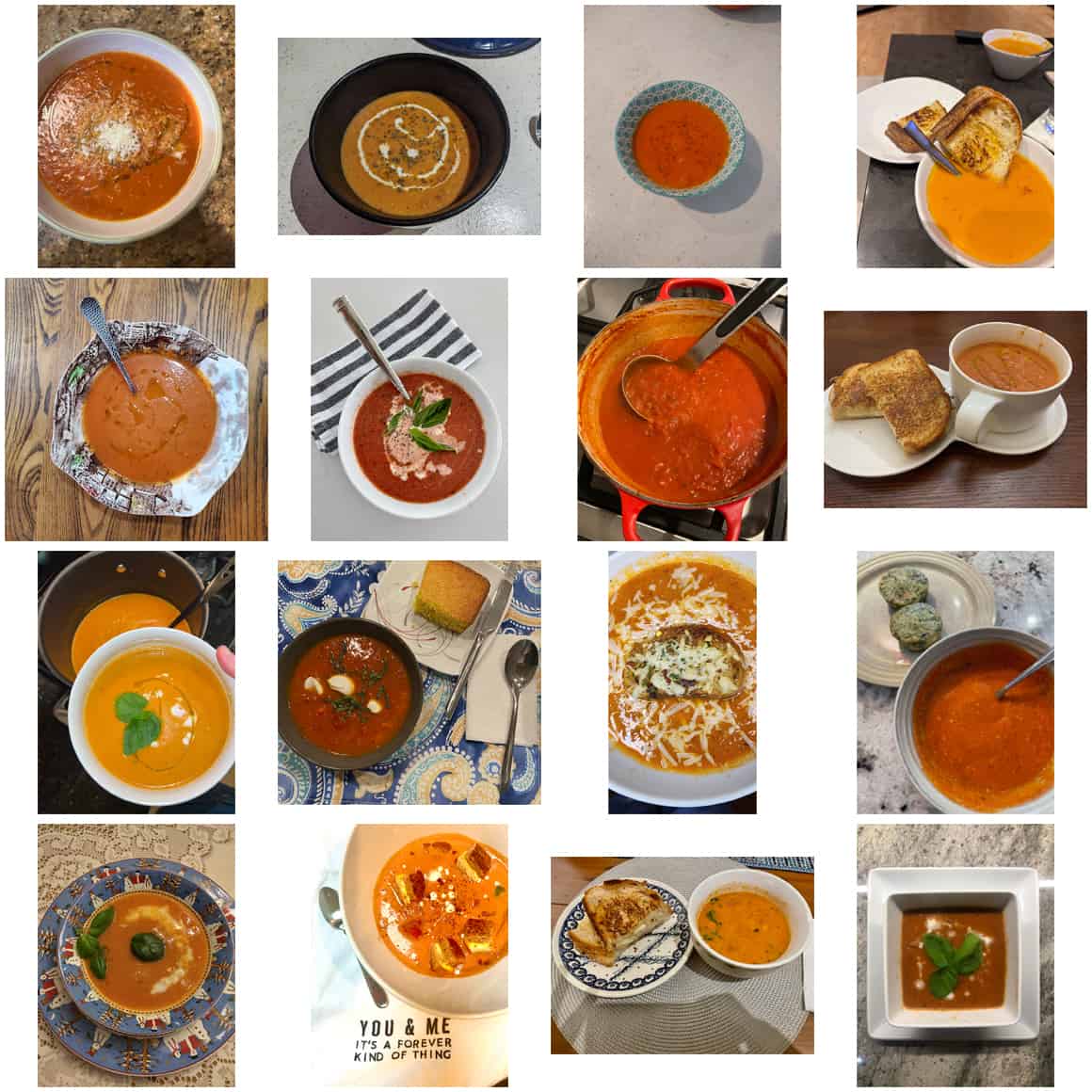 Congratulations to Engin, our winner!
To Recap
Join the March Cooking Club Challenge by…
Happy cooking!
Other Articles